Title: Cibereum Chips
Duration: 9 minutes 22 seconds
Type of animation: 2D Vector-based animation
Creator: Banyu Rachman and Teti Suryati
We made Cibereum Chips to compete in 8th Pagelaran Mahasiswa Nasional Bidang TIK or GEMASTIK (2015) for the animation category. The grand final was held in Universitas Gadjah Mada, Yogyakarta. This is the second year of the animation category in GEMASTIK, and our senior went to the first final a year earlier. We (Me and Teti), learned the animation from one of our senior, Kang Dimas that taught us for 2 hours. And here is the result.

In this animation, there are three main characters: Catha Adarma, Kek Pardi, and Nek Marti.
Catha Adarma is a creative college student. The name means 'creative' and 'struggle' in Sanskrit language. Kek Pardi is an old farmer, and Nek Marti is his wife.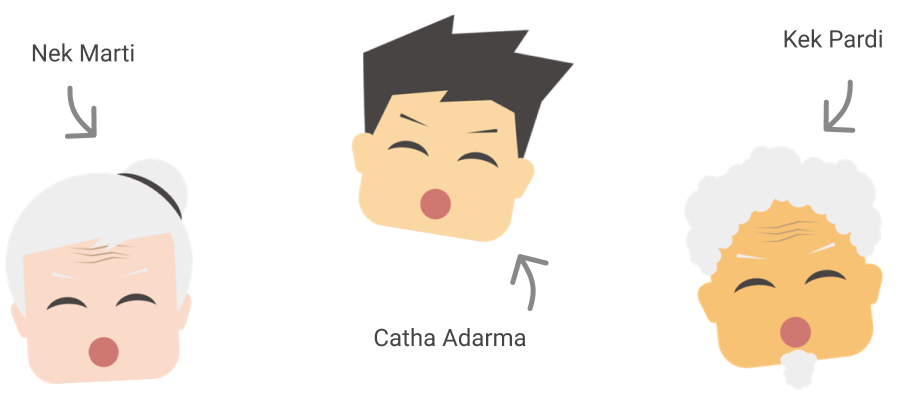 We took the name 'Cibereum' as the village in the animation because it's the name that you could find in every city in West Java. Also, our team name is Sireum Bereum (The Red Ant), so it sounds fit to our work. The song that we used for the theme song is 'Manuk Dadali', a tradisional song from West Java, written in Sundanese language by Sambas Mangundikarta.
Catha is a college student that went to Cibereum to do the social service program. He met Kek Pardi, an old farmer with a lot of bananas he brought. He had an idea to make Kek Pardi's crops more valuable.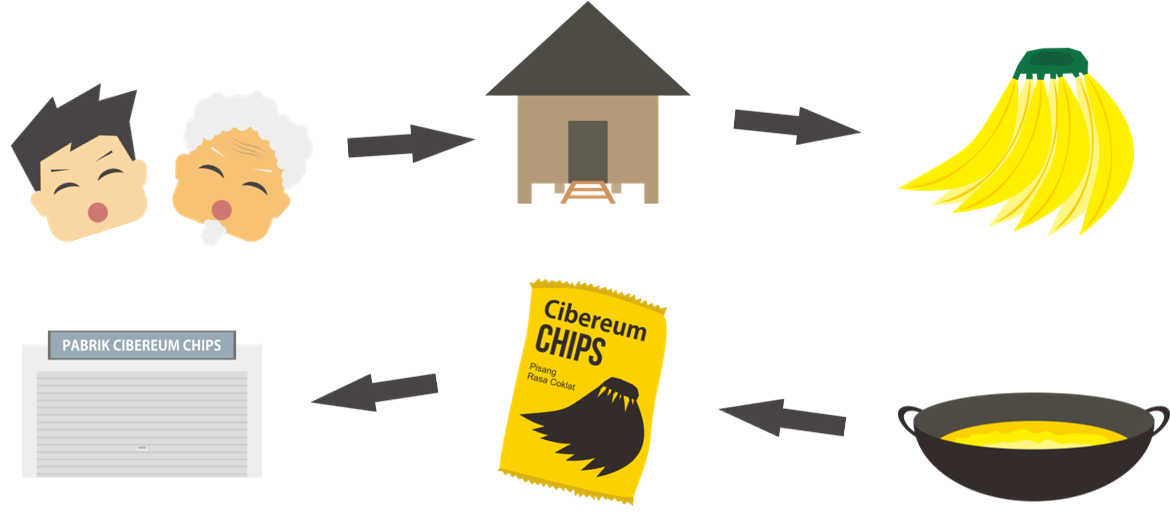 As we learned the animation just for 2 hours from our senior and actually we're not have some skills in animation before, so we decided to use the apps that we can handle before: Corel DRAW, Camtasia, and SwishMax that we just learned.
So, yeah we made the body parts, including some expressions from the characters. The body parts will be merged in the animation and that's why we don't have the 2/3 position of the characters. But, with the lack of knowledge about making an animation, we proud that we can do it by ourselves.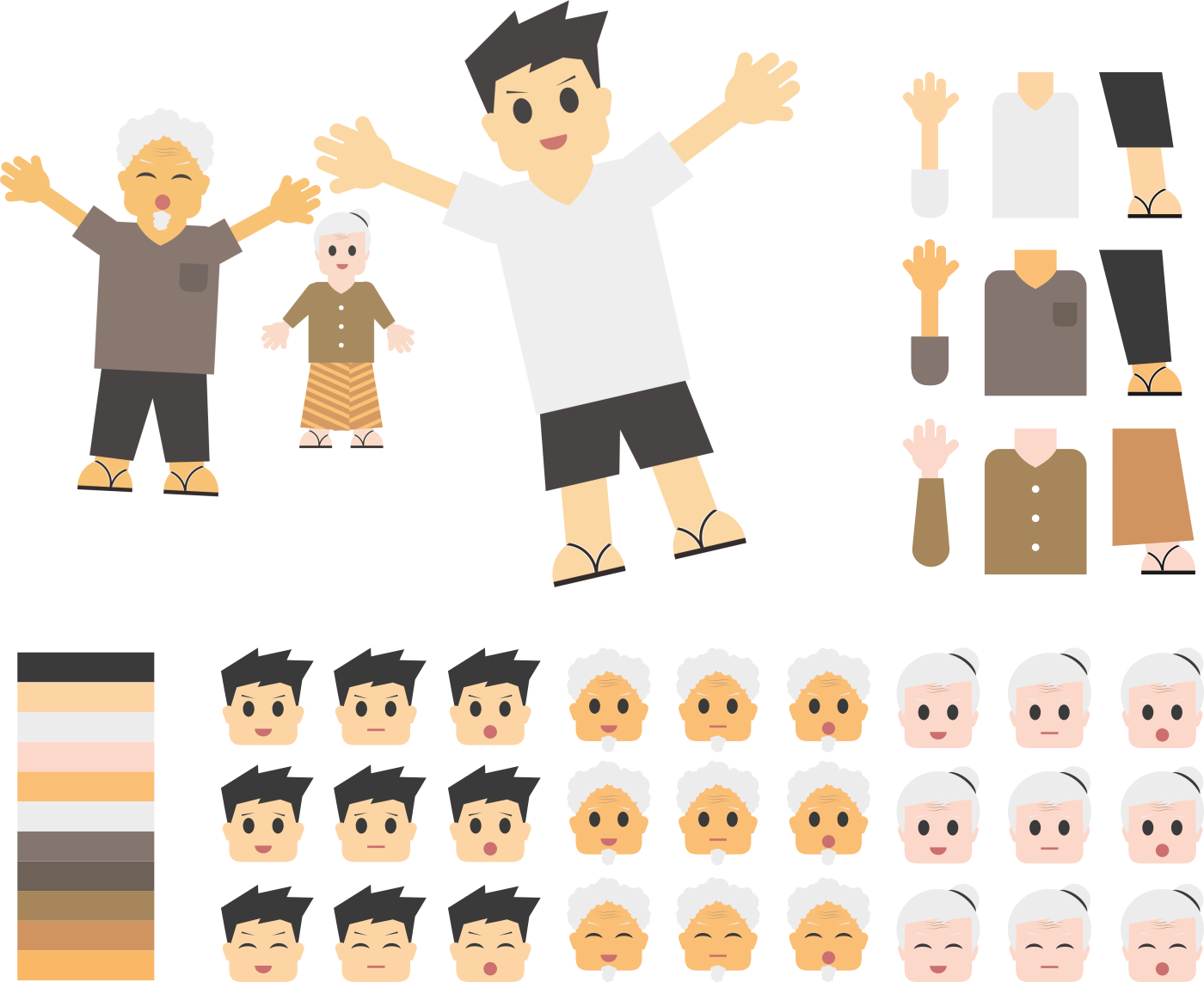 It's not just me and Teti. There are some friends that helped us to make this animation is done, more than we expected before. This animation gave me a bronze medal in GEMASTIK which we didn't expect (even we didn't expect to compete in the grand final). You can watch our journey of the competition

in this video

.